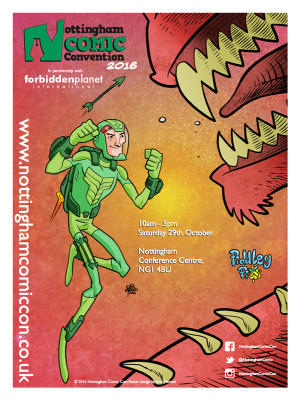 Hello all. HUGE apologies for the lack of posts on the blog here, but we haven't been slacking.
We now run the Nottingham Comic Con which is a lot of fun, but takes a lot of time and effort…
HOWEVER, I (Kev) have been working on multiple comics since last I posted. I currently have 2 all ages comics in works.
Counterpunch Cover-Up, is about a boxing Koala who discovers that those around him aren't quite what they seem…
Hope to have it ready for NCC in October, plus the second book is an all ages anthology of short comic stories and strips which is a lot of fun.
Loads more in the pipeline, which I hope to update here more often. I'm on Instagram and Twitter as well as Facebook. Come say hi…