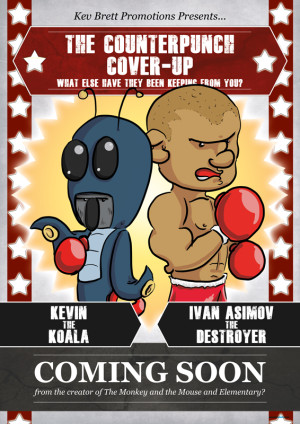 Things are "swiftly" moving forward with my latest comic creation, Counter Punch Cover-Up. It follows a boxing Koala called Kevin in his bid to get a new job as his boxing career takes a nose dive, but things aren't as they seem with those around him. How can he save the world?
I've finished the colour flatting stage and am about to move on to colouring (shading, shadows etc) as well as texturing and finally lettering. I'm excited to see this project come to life as it's been a long time coming and it's the first comic of my own I've done in almost 2 years!!!
I'll have more news as it gets close to finishing.
In other news, Nottingham Comic Con is coming along nicely. You can now book tickets to our event 29th October right HERE!!