As well as my ongoing comic strip in the magazine, I was asked to do some additional illustrations. This months mag is now on sale, so I can share.
The magazine covers all things Pulp (not the paper kind), so my first image was the pulp-o-meter: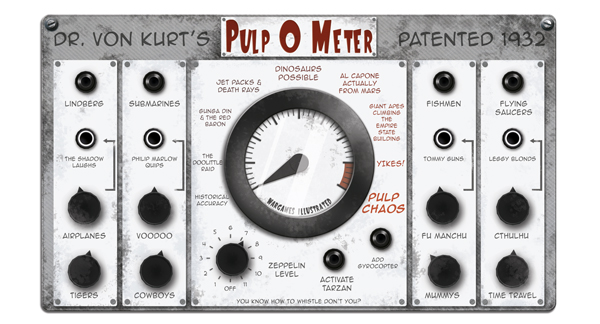 Plus I did 2 caricature-type illustrations for two of the writers of the articles: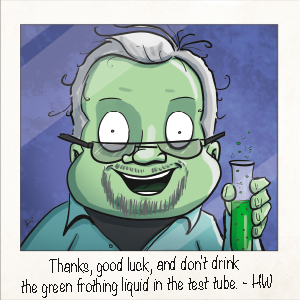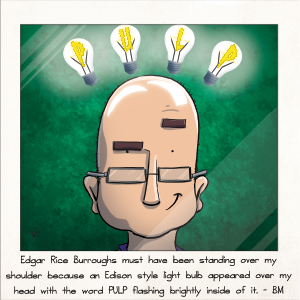 Also in other news…
We're currently running a kickstarter for Nottingham Comic Con to fund this year's 40 page Anthology Comic (which yours truly and Kel may have something in…). Please go take a look, you won't regret it!!