Ramblin's of a 3 Year Old – Sneaky Peek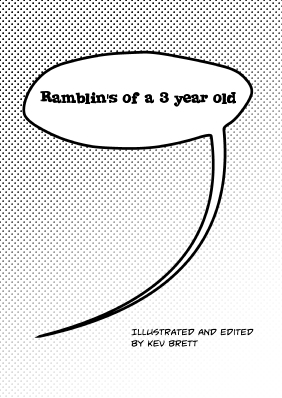 At Piddley Pix we're always on the lookout for new inspiration to make into great new products. Being a family business; who better to give us the inspiration than the kids!
Our oldest is now 4 (So close to 5 at time of writing this) and he is amazing.
I have loved seeing how he's developing and learning and so when he was 3 I decided to note down the funny things he'd say…and the idea for a book sprung to mind!
"Ramblings of a 3 Year Old" was born.
It would only be fair to show you a little sneaky peek.  Here're a couple of illustrations, enjoy.