Greetings all, it has been a while since our last post, please accept our apologies for the silence.  We have been very busy putting something into place so, you will be pleased to know though that it is for a good reason.
As you may have heard on the grapevines that are twitter and Facebook, we're currently organising Nottingham's ONLY comic convention and although it has taken a lot of our time and efforts, it is going to be totally worth it!
So, this blog post is to formally Launched the up and coming Nerd Fest Comic Con 2013 – Nottingham, here's a little about it:
The event will be held on 5th October at the Britannia Hotel, Nottingham, and it will run 10-4!
We are hoping to mix our passion for Art and comics with a love of supporting others; so to do this the event will be supporting three charities, two national and one local (more details coming on these very soon!)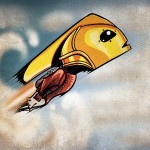 Considering this is our first event we have a lot planned including 50 artist tables (as of now – 30 have already been confirmed) showcasing some awesome artwork and comics from artists from around the country and also sponsor (more about them soon too) tables.
The event will also have numerous fun activities throughout the day, including, among other things, acoustic sets from some of the best local bands, face painting and raffles. There will also be 100 goodie bags for the first 100 through the door and we'll be holding a charity auction and/or raffle on the day for some artwork from some TOP comic book artists!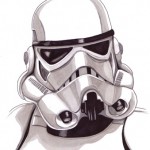 We're currently in talks to get the 501st UK Garrison (the worlds largest and most accurate Star Wars costuming club) to attend the event too (nothing confirmed).
We of course, will be the suppliers of ALL things Nerd Fest (including the first run of t-shirts – be ready for the day and go grabs yours now!).
It's gonna be an awesome day full of music, art, comics and tons of fun! Keep your eyes peeled for more info and go visit the Nerd Fest site.