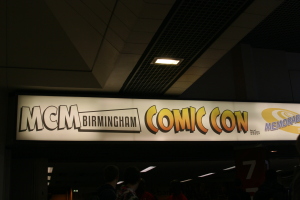 So we went to MCM Birmingham over the weekend. It was our first experience of an MCM event. I'd heard mixed reports about MCM events and I can understand both sides of the argument BUT I have to say I had loads of fun. I managed to do some on the day commissions which was a first for me and I have to say was a great experience and I think I learned a load of drawing techniques in just those few hours!
I managed to give out a TON of business cards with mini sketches on and loads of free pencils. If you picked up a mini sketch or a commission, please let me know it'd be great to hear what you think!
Take a look at a few little pics from the weekend.
I do have a couple of original a5 pieces left from the day:
If you're interested in buying one they're £7 inc pp.
On the drawing front I'm opening up for commissions for Christmas, but you best be quick. I'm doing a5 marker commissions. Single full colour character or head shot of any character of your choice (no nudity or anything of a graphic nature). £15 inc pp.
If you're interested in the predawn pieces or a commission email me at kev@piddleypix.com