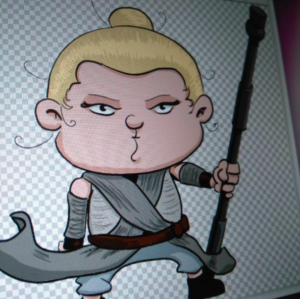 I created a little party invitation for my daughter.
She wanted a Star Wars themed piece (although I was unsure whether some ideas would be lost on her!).
I played with the text and came up with a play on the Return of the Jedi text. The rest was pretty straight forward, with my daughter as Rey and a couple of Lightsabers here and there (as well as
some hearts as requested by her).