All Products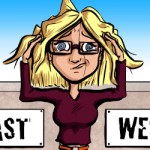 Welcome to Piddley Pix.
We are a family run company that loves art and design. Our business life started with children focussed artwork but have now expanded into the world of gifts for the whole family.  We specialise in cartoon drawings, so all of our designs are our own work!
Kelly created the Piddley Pix concept during a bout of Maternity Leave.  She is a mum to two awesome kiddies, works as a Family Worker and a Social Media Specialist and is trained as a Baby Signing Mummy practitioner. She loves to create and writes a blog too Writings, Ramblings and Reviews**. In between all that she heads up the development of Piddley Pix.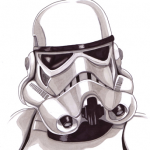 Kev is the artist! He can always be found with a drawing instrument in his hand and is often scribbling away to find the next great design. In the Art room he uses Photoshop and Manga Studio for digital creations that then form part of the Piddley Pix Portfolio.  Now and again he goes traditional and uses Letraset Pro-Markers, creating one of a kind pieces! As well as working on Piddley Pix Kev is a dad, which often provides him with content for his webcomic The Monkey and the Mouse, and also an audience for his all ages comics.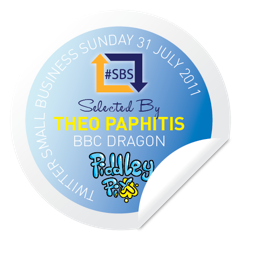 On Sunday 31st July 2011 Piddley Pix was chosen by BBC's Dragon Theo Paphitis as one of his Small Business Sunday winners. Take a look here.
We run the Nottingham Comic Convention, started in 2013 (as Nerd Fest), a very family friendly event, focussing primarily on comics!!
**all views on the blog are that of her own and not necessarily that of Piddley Pix
Action failed. Please refresh the page and retry.